Installers with Multiple Trades Helpful

It can be helpful to use installers with multiple trades. Often trades associated with air conditioning include refrigeration and electricians.


Gold Coast dual trades

Air Conditioning / Refrigeration
Deepchill specialising in Air Conditioning Gold Coast are also experts in refrigeration.
They cover split system air conditioners as well as ducted air conditioning.
Servicing refrigeration units involves a number of steps, some similar to air conditioning systems.

1. Check gas levels and operating pressures
2. Check electrical supply and amperage in system
3. Clean and test condensate waste pipe (drains)
4. Clean fan coil unit
5. Clean condenser coils
6. Adjust digital control and defrost settings
7. Written service report

Air Conditioning / Electrician
Gold Coast Electrician Jeff Thatcher is also a qualified air conditioner installer that specialises in maintaining air conditioners especially those exposed to the salt environment of the Gold Coast.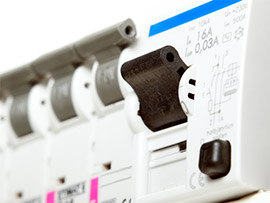 Electrical work -:
Electrical installations
Switch boards
Mains upgrades
Safety switches
Power points
Lighting
Smoke alarms
Test and tag